Prévisions de Surf et Bulletins de Surf Mondiaux

Surf-Forecast.com fournit des prévisions de surf et des surf reports pour plus de 7000 des meilleurs spots de surf du monde. Nous fournissons aussi des cartes de houle, de vent et un système d'alerte de de surf et vent personnalisable pour les surfeurs, véliplanchistes et kite-surfeurs. Regardez aussi nos webcams, prévisions de vent et notre Vagu-o-Mètre local avant d'aller surfer.
Delaware Vagu-o-Mètre:
Houle avec vents favorables
United States Vagu-o-Mètre
Houle avec vents favorables
Vagu-o-Mètre Mondial de Grosses Vagues


Houle puissante avec vent léger ou vent de terre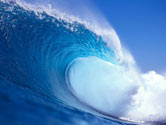 Spots de surf dans votre région
* D'après votre position géographique approximative (calculée avec votre adresse IP), voici les spots les plus proches de vous. Cliquez sur les noms des spots pour voir leur prévisions de surf.

Dreamy and glassy conditions but very tinny waves.

Donnie Summer

Was lovely out there today, but the secondary swell was makin many of the waves fat. The double ups were beautiful though!

Flat

Setting up nicely for next week!
Photos de Surf
de la galerie
Derniers commentaires
La Sauzaie Spot de surf:
"Spot qui marche à marée haute et quand c'est assez gros uniquement."

Leo Roblin de FRANCE - 27 Jul 2023
Hourtin Plage Spot de surf:
"Très bon spot toute l'année, fiable, 2 heures avant et après la pleine-mer un légé vent de terre est souhaitable , short break en pleine mer de vives-eaux. Les locaux peuvent être territoriale. Spot de repli intermédiaire quand c'est trop gros à Lacanau."

altair de FRANCE - 01 Jun 2023
St Brevin l'Ermitage Spot de surf:
"Spot tout niveau, régulier en automne, hiver, printemps, pour le surf, bif bof en été. Pas trop de monde à l'eau. Le vent et la marée ont beaucoup d'incidence sur la qualitée des vagues, privilégiez 2 heures avnt la haute-mer et vent nul ou vent de terre. Pour le kite/windsurf c'est un régal dés qu'il y'a du vent été comme hiver."

alatir de FRANCE - 01 Jun 2023
Cliquez ici pour lire 1 autres commentaires sur St Brevin l'Ermitage ou pour en faire un vous-même.
Un Message sur les Spots Secrets
Pour ce site web, nous avons tenté d'inclure les principaux spots de surf du monde entier. Si, d'après vous, nous révélons un spot secret, dites-le nous et si nous sommes convaincus, nous le supprimerons.