Prévisions de Surf et Bulletins de Surf Mondiaux

Surf-Forecast.com fournit des prévisions de surf et des surf reports pour plus de 7000 des meilleurs spots de surf du monde. Nous fournissons aussi des cartes de houle, de vent et un système d'alerte de de surf et vent personnalisable pour les surfeurs, véliplanchistes et kite-surfeurs. Regardez aussi nos webcams, prévisions de vent et notre Vagu-o-Mètre local avant d'aller surfer.
Delaware Vagu-o-Mètre:
Houle avec vents favorables
United States Vagu-o-Mètre
Houle avec vents favorables
Vagu-o-Mètre Mondial de Grosses Vagues


Houle puissante avec vent léger ou vent de terre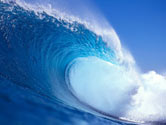 Spots de surf dans votre région
* D'après votre position géographique approximative (calculée avec votre adresse IP), voici les spots les plus proches de vous. Cliquez sur les noms des spots pour voir leur prévisions de surf.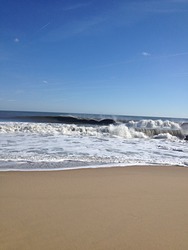 Photographe: Jamie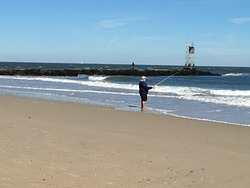 Photographe: J. Lillibridge

Surfboards Direct Deceptive conditions. When the sets arrive it was surprising how much south swell was getting…

https://t.co/iW6xjm9Ue2

Lane Davey (North Shore)

Pipes junk but prob vland and Rockys r clean. SE wind

Rasta Surfboards:

'Barwon Heads: Still solid 4ft or so pulses at 13th and townies will improve as the morn progresses the reefs will be very good from Posso's to Bells will tend southerly by 4.00pm .Saturday will be east to north east at 6K's and 3 to 4ft fairly clean waves at 13th and townies .another day of good fun waves dropping slightly in the arvo to 3ft Su'

Coolum:

'Coolum surf: 1.4 metres(5') 10 knots SE. The S protected stretches and E facing points early on the dropping tide before the ESE winds get up. Fun ones in the outer bays at Noosa also on the dropping tide.'
Photos de Surf
de la galerie
Derniers commentaires
La Salie surf break:
"Bon spot, très agréable en août !"

Vinc de FRANCE - 18 Aug 2015
Cliquez ici pour lire 1 autres commentaires sur La Salie ou pour en faire un vous-même.
Three Rocks surf break:
"Spot dangereux ou la vague est creuse et rapide offrant une droite en tube puissant et peu d'eau,fond de corail et d'oursins et surfable jusqu'a 2,50M"

deluermoz de REUNION - 01 Mar 2015
Cliquez ici pour lire 1 autres commentaires sur Three Rocks ou pour en faire un vous-même.
Assinie surf break:
"Assinie est une plage magnifique.
Que Je conseille à mes amis surfeurs et surtout aux amoureux de la mer..."

momo de COTE D'IVOIRE - 04 Feb 2015
Un Message sur les Spots Secrets
Pour ce site web, nous avons tenté d'inclure les principaux spots de surf du monde entier. Si, d'après vous, nous révélons un spot secret, dites-le nous et si nous sommes convaincus, nous le supprimerons.
Do you have old images of surf? Simply upload them to the photo gallery and we will search our vast archive of forecasts and display the open water swell sizes, directions and periods, as well as wind and tide at the time of the image. It's a really useful way of knowing what to look for in the forecast tables.