Prévisions de Surf et Bulletins de Surf Mondiaux

Surf-Forecast.com fournit des prévisions de surf et des surf reports pour plus de 7000 des meilleurs spots de surf du monde. Nous fournissons aussi des cartes de houle, de vent et un système d'alerte de de surf et vent personnalisable pour les surfeurs, véliplanchistes et kite-surfeurs. Regardez aussi nos webcams, prévisions de vent et notre Vagu-o-Mètre local avant d'aller surfer.
Delaware Vagu-o-Mètre:
Houle avec vents favorables
United States Vagu-o-Mètre
Houle avec vents favorables
Vagu-o-Mètre Mondial de Grosses Vagues


Houle puissante avec vent léger ou vent de terre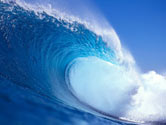 Spots de surf dans votre région
* D'après votre position géographique approximative (calculée avec votre adresse IP), voici les spots les plus proches de vous. Cliquez sur les noms des spots pour voir leur prévisions de surf.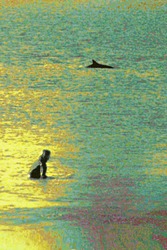 Photographe: george webber

Ground Swell Surf Shop Thigh to waist chop today.

http://t.co/Xi70n0vjvm

Lacanau Surf Info Petite houle longue WNW stationnaire, vent onshore modéré... SURF REPORT réactualisé avec PHOTOS, commentaires et...

http://t.co/GcVE2y1WhB

Ann's Cottage Surf Shop:

'Praa Sands surf report: Wind 15mph Onshore. Surf 3-4 feet, Choppy. Air temperature 13 degs C'

Ann's Cottage Surf Shop:

'Fistral surf report: Surf 4-6 feet, Choppy. Wind 18mph Onshore. Air temperature 13 C'
Derniers commentaires
Sollys surf break:
"Watch out for freak closeout death sets...and Heavy heavy locals "SPS"!!! some are really really nasty guys!!"

silver69 de SOUTH AFRICA - 26 May 2015
Cliquez ici pour lire 1 autres commentaires sur Sollys ou pour en faire un vous-même.
Rodanthe Pier surf break:
"Parking is no longer available at the pier for surfing, kayaking, or kiteboarding. Towing will be enforced. The nearest parking is by the water plant approximately 1 mile north off hwy 12. Also, anyone surfing within 300 feet of the pier will be subject to being cited by Dare County sheriff's office. "

Rodanthe Pier Management de UNITED STATES - 25 May 2015
E-Bay surf break:
"Traditional beach resort on the stunning, hidden island of Nyang-Nyang. The camp can sleep up to 10 people and provides a traditional feel with modern facilities. Accompanied by an Indonesian family atmosphere, Camp Siberut offers a unique and memorable stay. The Mentawai Islands have plenty of amazing surf and breaks such as E'bay, Beng-Beng, Nipussi and Pitstop are all within walking distance from camp. With white sandy beaches, palm trees and coral reefs.

contact handra_harbi@yahoo.com
+6281374006060"

handra de INDONESIA - 24 May 2015
Un Message sur les Spots Secrets
Pour ce site web, nous avons tenté d'inclure les principaux spots de surf du monde entier. Si, d'après vous, nous révélons un spot secret, dites-le nous et si nous sommes convaincus, nous le supprimerons.