Prévisions de Surf et Bulletins de Surf Mondiaux

Surf-Forecast.com fournit des prévisions de surf et des surf reports pour plus de 7000 des meilleurs spots de surf du monde. Nous fournissons aussi des cartes de houle, de vent et un système d'alerte de de surf et vent personnalisable pour les surfeurs, véliplanchistes et kite-surfeurs. Regardez aussi nos webcams, prévisions de vent et notre Vagu-o-Mètre local avant d'aller surfer.
Delaware Vagu-o-Mètre:
Houle avec vents favorables
United States Vagu-o-Mètre
Houle avec vents favorables
Vagu-o-Mètre Mondial de Grosses Vagues


Houle puissante avec vent léger ou vent de terre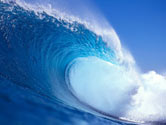 Spots de surf dans votre région
* D'après votre position géographique approximative (calculée avec votre adresse IP), voici les spots les plus proches de vous. Cliquez sur les noms des spots pour voir leur prévisions de surf.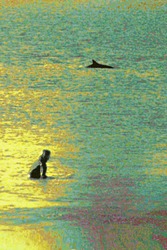 Photographe: george webber

Gwithian Academy of Surf Some lovely looking waves out there today. Great day for leaning and hiring

http://t.co/jG2oCRclBB

Mr Surfy (Steve) #polzeath #surf clean and sunny 3-5ft

http://t.co/D8OnFbT5JL

Surfing Central Cracking morning, waves not amazing right now but good and certainly the best we have seen all wknd!! Enjoy

http://t.co/RF0O6HgxC0

Empire Cafe (Muizenberg)

Waves are looking really fun. 2ft. Glassy. Misty
Derniers commentaires
Cape Paterson surf break:
"Cape Paterson is a great place to go for a holiday. It is a hidden spot and only has about 300 properties. The first surf beach is the best for beginners and is safe and patrolled in summer. The second surf beach is good for body boarders and more experienced surfers. It's not really a swimming beach however, as there are large rips and undertow on bigger days. The channel is a shallow rocky reef break which offers about a 80 meter perfect wave on a good day. I wouldn't recommend a beginner heading out there as even experienced surfers have come to grief out there. It's quite tricky to get out, but there's a channel which can sometimes be used to get out. The channel is also quite fun to jump into and swim. The channel isn't really bodyboarders wave as you may find it quite difficult to snag one in amongst the surfers. At channel there's a left and a right. The left goes for about 40m but then dies off. It gets really shallow and many fins have been lost. The right is the way to go unless you're a professional, just make sure you get off the wave before it smashes you onto the rocks. There's another wave called insides that only breaks on massive swells. It's located at the first surf beach just in font of the rocks. It's a very dangerous wave, as it's only about 1 meter deeps, but it can offer a nice long tube ride. I've only really seen bodyboarders out the but the odd surfer heads out as well. There's also a bomby near insides which can get to about 10ft plus faces. Only one person surfs it and I've seen jet skiers playing out there. Other options to surf are, Eagles Nest, Shack Bay, Twin Reefs, The Oaks, The Caves and Inverloch also is a good little beach. Hope this was helpful. Source-Been going to Cape Paterson for 4 years and is one of the 300 to own a property. "

Tom de AUSTRALIA - 30 Apr 2015
Cliquez ici pour lire 3 autres commentaires sur Cape Paterson ou pour en faire un vous-même.
Punta Mango surf break:
"The low ratings of access and eating and drinking, camping, probably come from boaters from las Flores vacation dest. There is great pizza at rancho mango, 2 to 3 hundred yards up to punta mango road. But most boaters don't come ashore...camping will be on rise w new camp ground, watch for upgrades, soon, hostels air cond rooms are available... Contact me for more info...G"

Gary de UNITED STATES - 25 Apr 2015
Kua Bay surf break:
"My whole family loves Kua bay not only for the waves but for the beautiful beach and sunset."

jason de UNITED STATES - 24 Apr 2015
Cliquez ici pour lire 1 autres commentaires sur Kua Bay ou pour en faire un vous-même.
Un Message sur les Spots Secrets
Pour ce site web, nous avons tenté d'inclure les principaux spots de surf du monde entier. Si, d'après vous, nous révélons un spot secret, dites-le nous et si nous sommes convaincus, nous le supprimerons.
Surf has been changed to an adaptive site. There do not seem to be any serious problems and we are working our way through minor glitches. It should work much better of smartphones since the upgrade.