Prévisions de Surf et Bulletins de Surf Mondiaux

Surf-Forecast.com fournit des prévisions de surf et des surf reports pour plus de 7000 des meilleurs spots de surf du monde. Nous fournissons aussi des cartes de houle, de vent et un système d'alerte de de surf et vent personnalisable pour les surfeurs, véliplanchistes et kite-surfeurs. Regardez aussi nos webcams, prévisions de vent et notre Vagu-o-Mètre local avant d'aller surfer.
Delaware Vagu-o-Mètre:
Houle avec vents favorables
United States Vagu-o-Mètre
Houle avec vents favorables
Vagu-o-Mètre Mondial de Grosses Vagues


Houle puissante avec vent léger ou vent de terre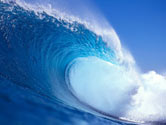 Spots de surf dans votre région
* D'après votre position géographique approximative (calculée avec votre adresse IP), voici les spots les plus proches de vous. Cliquez sur les noms des spots pour voir leur prévisions de surf.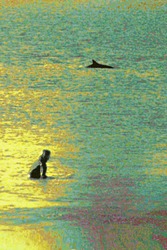 Photographe: george webber

Surf Check NL 13:05h- Golf: Wijk 27 cm | Scheef 27 cm | Zeeland 23.0 cm Richting: W - Swell: K13 onb. cm N | Hoek 3 cm N Wind:2 W

http://t.co/hMJVETNuRq

Lacanau Surf Info Houle longue W-WNW en hausse, vent onshore faible à modéré... SURF REPORT réactualisé avec PHOTOS, VIDÉO,...

http://t.co/D3WiqEAJGo

Woodies Surf Shop (Portrush)

Coming soon to a Woodies Surf Shop near you!!!

Newsurf It's windy. No waves at the moment as we're at high tide, but there might be when It drops off. Waves: 0-1 ft...

http://t.co/oVPT2NhaSV
Photos de Surf
de la galerie
Derniers commentaires
Natadola Beach surf break:
"Natadola is a beautiful beach with excellent snorkeling. We go there most weekends. Unfortunately it is being turned into a rubbish dump. The Intercontinental and Yatule resort keep the areas in front of their properties clean and tidy, but the other side of the beach is marred and littered with rubbish dumped under the trees. I assume this is done by locals, as it's not just one or two empty containers left behind by tourists. These are big clumps of household rubbish. This can only harm the tourism industry in the long term. The same mindset can be seen when driving along the local roads (I'm not talking about Denerau or the resorts). Fiji is being turned into a rubbish dump and nobody seems to care, least of all the authorities. Such a pity!"

Christa de FIJI - 27 Jun 2015
Salisbury Beach surf break:
"Too may rules. You can not skimboard or surf until the guards leave at 5pm even though its a good wave beach to do so."

matt de UNITED STATES - 27 Jun 2015
Cliquez ici pour lire 1 autres commentaires sur Salisbury Beach ou pour en faire un vous-même.
Fergusons Beach surf break:
"Good waves at low and high tide. Heaps of reef break around the area but mainly there is a long left that runs down the beach but that's after a long paddle. You have to get permission from the farm owner to walk through the farm to the break."

Tom Bassett-Eason de NEW ZEALAND - 27 Jun 2015
Un Message sur les Spots Secrets
Pour ce site web, nous avons tenté d'inclure les principaux spots de surf du monde entier. Si, d'après vous, nous révélons un spot secret, dites-le nous et si nous sommes convaincus, nous le supprimerons.