Prévisions de Surf et Bulletins de Surf Mondiaux

Surf-Forecast.com fournit des prévisions de surf et des surf reports pour plus de 7000 des meilleurs spots de surf du monde. Nous fournissons aussi des cartes de houle, de vent et un système d'alerte de de surf et vent personnalisable pour les surfeurs, véliplanchistes et kite-surfeurs. Regardez aussi nos webcams, prévisions de vent et notre Vagu-o-Mètre local avant d'aller surfer.
Delaware Vagu-o-Mètre:
Houle avec vents favorables
United States Vagu-o-Mètre
Houle avec vents favorables
Vagu-o-Mètre Mondial de Grosses Vagues


Houle puissante avec vent léger ou vent de terre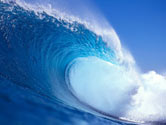 Spots de surf dans votre région
* D'après votre position géographique approximative (calculée avec votre adresse IP), voici les spots les plus proches de vous. Cliquez sur les noms des spots pour voir leur prévisions de surf.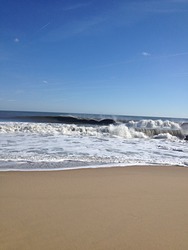 Photographe: Jamie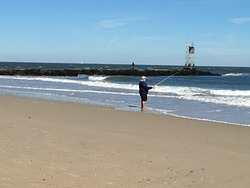 Photographe: J. Lillibridge

Lacanau Surf Info Lacanau Surf Report Vidéo - Samedi 13 Février 11H30 Grosse houle longue W-WSW en hausse, vent onshore fort....

https://t.co/yAGw7SwIBK

Bundoran Surf Co:

'Surf is pumping today. Peak is 4 to 5 foot and offshore. Rossnowlagh is 3 foot and offshore and the best beach.'

Surf World Surf Shop Saturday morning surf report. Surf is looking sweet today with 3ft waves at the Peak and 4ft waves at tullan...

https://t.co/QewPtpzPDP

PorthcawlSurf (School & Hire) 9am Saturday. A decent swell with offshore wind. High tide at t he moment and Rest Bay is up on the rocks. We should have a decent 3ft as it drops off the rocks later this morning and the wind is forecast to drop this afternoon so it could be a good day. Coney Beach is just 2-3ft and will drop quickly after high tide. Actual Wavebouy - Data is out of dat - See more at:

http://www.porthcawlsurf.co.uk/todays-surf/surf-report-overview.php?categoryID=872#sthash.wI98XSBo.dpuf
Photos de Surf
de la galerie
Derniers commentaires
La Salie surf break:
"Bon spot, très agréable en août !"

Vinc de FRANCE - 18 Aug 2015
Cliquez ici pour lire 1 autres commentaires sur La Salie ou pour en faire un vous-même.
Three Rocks surf break:
"Spot dangereux ou la vague est creuse et rapide offrant une droite en tube puissant et peu d'eau,fond de corail et d'oursins et surfable jusqu'a 2,50M"

deluermoz de REUNION - 01 Mar 2015
Cliquez ici pour lire 1 autres commentaires sur Three Rocks ou pour en faire un vous-même.
Assinie surf break:
"Assinie est une plage magnifique.
Que Je conseille à mes amis surfeurs et surtout aux amoureux de la mer..."

momo de COTE D'IVOIRE - 04 Feb 2015
Un Message sur les Spots Secrets
Pour ce site web, nous avons tenté d'inclure les principaux spots de surf du monde entier. Si, d'après vous, nous révélons un spot secret, dites-le nous et si nous sommes convaincus, nous le supprimerons.
New for December 2015: Use the [+][-] and arrow controls in the forecast maps to zoom right into your local area. (Dans le site de fr bientôt.) En el sitio web es pronto. (No site do pt breve.)