Prévisions de Surf et Bulletins de Surf Mondiaux

Surf-Forecast.com fournit des prévisions de surf et des surf reports pour plus de 7000 des meilleurs spots de surf du monde. Nous fournissons aussi des cartes de houle, de vent et un système d'alerte de de surf et vent personnalisable pour les surfeurs, véliplanchistes et kite-surfeurs. Regardez aussi nos webcams, prévisions de vent et notre Vagu-o-Mètre local avant d'aller surfer.
Delaware Vagu-o-Mètre:
Houle avec vents favorables
United States Vagu-o-Mètre
Houle avec vents favorables
Vagu-o-Mètre Mondial de Grosses Vagues


Houle puissante avec vent léger ou vent de terre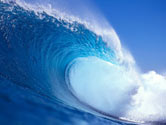 Spots de surf dans votre région
* D'après votre position géographique approximative (calculée avec votre adresse IP), voici les spots les plus proches de vous. Cliquez sur les noms des spots pour voir leur prévisions de surf.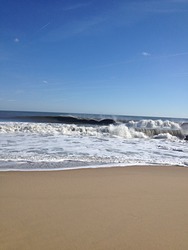 Photographe: Jamie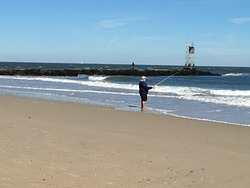 Photographe: J. Lillibridge

Rasta Surfboards:

'Barwon Heads: A super sunny morn and 13th and townies tis offshore from the north west at 18K's with a swell coming from a south easterly direction, making for some nice peaks and take offs on offer clean all day .go surfing .Sunday will be north west at 10K's and 3 to 4ft clean quality surf most of the day open beaches will be fun .expected to'

Coolum:

'Coolum surf: 1.4 metres(5') 10 knots SE. The S protected stretches and E facing points early on the dropping tide before the ESE winds get up. Fun ones in the outer bays at Noosa also on the dropping tide.'

Surf Jax Pier Fun surf coming in this afternoon at the Pier! High tide coming up at 3:52pm....

https://t.co/2SXb1dk1kZ

West Coast Local

Lovely evening, glassy session to myself. Perfect way to start the last weekend of winter. It's going to be a stunner. Enjoy it.
Photos de Surf
de la galerie
Derniers commentaires
La Salie surf break:
"Spot énorme , j'ai etait sur tte les cotes d'Europe c le meilleur spot meme nazare c moin bien"

Alex de FRANCE - 28 Jul 2016
Cliquez ici pour lire 2 autres commentaires sur La Salie ou pour en faire un vous-même.
La Salie surf break:
"Bon spot, très agréable en août !"

Vinc de FRANCE - 18 Aug 2015
Cliquez ici pour lire 2 autres commentaires sur La Salie ou pour en faire un vous-même.
Three Rocks surf break:
"Spot dangereux ou la vague est creuse et rapide offrant une droite en tube puissant et peu d'eau,fond de corail et d'oursins et surfable jusqu'a 2,50M"

deluermoz de REUNION - 01 Mar 2015
Cliquez ici pour lire 1 autres commentaires sur Three Rocks ou pour en faire un vous-même.
Un Message sur les Spots Secrets
Pour ce site web, nous avons tenté d'inclure les principaux spots de surf du monde entier. Si, d'après vous, nous révélons un spot secret, dites-le nous et si nous sommes convaincus, nous le supprimerons.