Regarder
Toutes photos de Waitpinga (7)
<
Photos de Adelaide (26)
<
Photos de Australia (2310)
<
Galerie Initiale

Télécharger une Nouvelle Photo pour Waitpinga | Pour un autre surf break

Photo de Surf de Waitpinga: 'Waitpinga from Newland head.' par steeve whitehead
Open ocean wave model on 9 July at 9 am

Forecast wind and swell just offshore from Waitpinga around the time the photo was taken
Image captured 39 minutes before low water (falling spring tide). Tide height was 0.3m (0.9 ft). Range 0.21m (0.7 ft). Toggle tide graph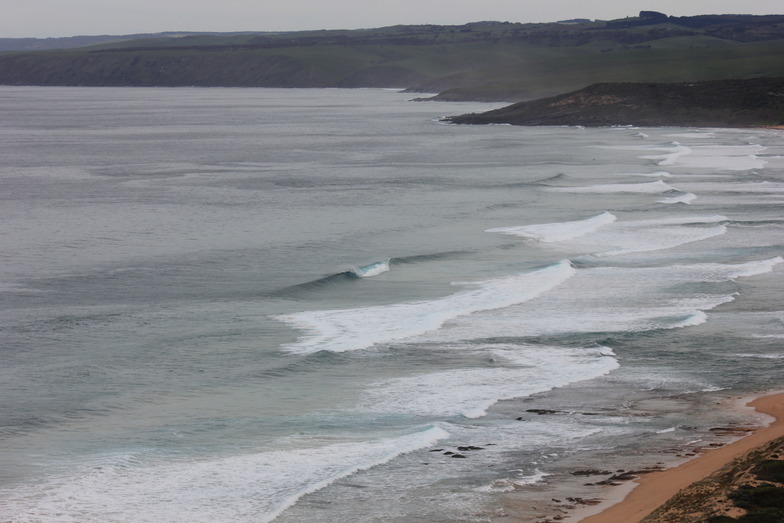 Waitpinga from Newland head.
Australia | Waitpinga
Note Moyenne:

3.0

(Votez avec les étoiles)
Low swell of about 1m, winds variable in dirrection due to an approaching weather trough. Not really working well this day. Pictured wave is about 2m wave face, but I have ridden pipes here to 7m in winter during the 1980s, when I was a young fella.