Regarder
Toutes photos de Para Para Rivermouth (7)
<
Photos de Nelson - Tasman Bay (180)
<
Photos de New Zealand (1850)
<
Galerie Initiale

Télécharger une Nouvelle Photo pour Para Para Rivermouth | Pour un autre surf break

Photo de Surf de Para Para Rivermouth: 'Surf, in Golden Bay?!' par Rob Davies
Open ocean wave model on 20 April at 12 pm

Forecast wind and swell just offshore from Para Para Rivermouth around the time the photo was taken
Image captured 49 minutes after low water (rising ordinary tide). Tide height was 1.4m (4.7 ft). Range 5.35m (17.6 ft). Toggle tide graph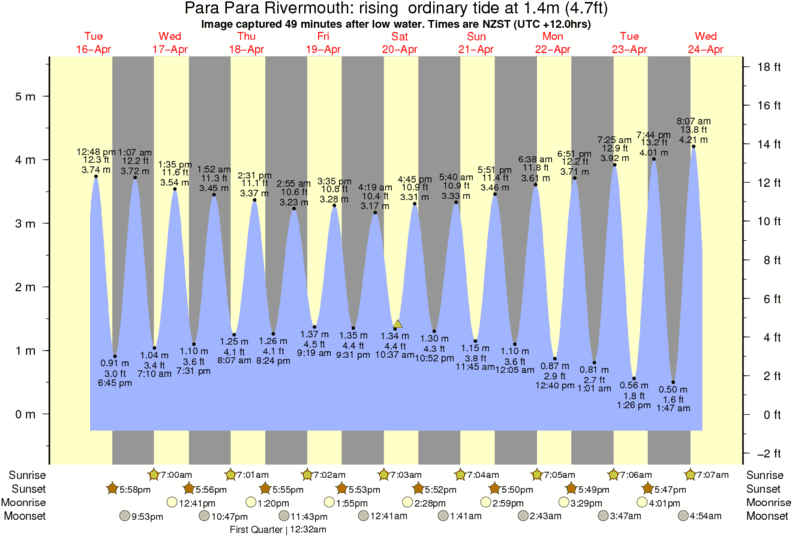 Surf, in Golden Bay?!
New Zealand | Para Para Rivermouth
Note Moyenne:

2.2

(Votez avec les étoiles)
Waves had reached about 3.5m on the Golden Bay Wavebuoy the night before and was 2.5m the time of this photo. The wind had been more SE than E and only about 50Kph, so in theory it can be better than this as there is a reasonable fetch to the east. Soft, but surfable and breaking about 300m out.