Regarder
Toutes photos de Mullaloo (5)
<
Photos de Perth City Coast (223)
<
Photos de Australia (2276)
<
Galerie Initiale

Télécharger une Nouvelle Photo pour Mullaloo | Pour un autre surf break

Photo de Surf de Mullaloo: 'Mullz dawg ' par Sophie Marcoux
Open ocean wave model on 31 December at 2 am

Forecast wind and swell just offshore from Mullaloo around the time the photo was taken
Image captured 3 hours and 41 minutes before low water (falling spring tide). Tide height was 0.2m (0.8 ft). Range 0.77m (2.5 ft). Toggle tide graph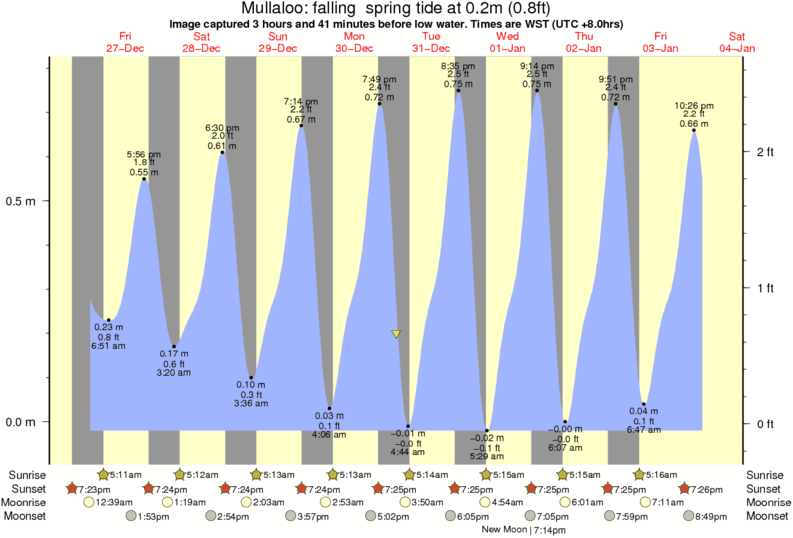 Mullz dawg
Australia | Mullaloo
Note Moyenne:

4.9

(Votez avec les étoiles)
just a small day at mullaloo
Commentaires Récents
2017-08-29
cuts
2017-01-03
Jacob
Todos Santos in Mexico.
2016-04-13
bob
Def not anywhere in Australia
2015-10-30
Max
not jaws as they are using cold water equipment
2015-06-18
woot
mullaghmore?
2014-11-28
bill
Jaws? definitely not mullaloo
2014-08-04
johnny
Cortez?
2014-06-12
Broadbridge
Mavericks?
2014-06-09
vince
You're either taking the piss or your on some serious drugs. [Editor agrees! Does anyone know where this really is?]
2014-05-05
john
I think someone has their photos mixed up. Definitely not Mullaloo in Western Australia and definitely not in December at 1am .