Prévisions de Surf et Bulletins de Surf Mondiaux

Surf-Forecast.com fournit des prévisions de surf et des surf reports pour plus de 7000 des meilleurs spots de surf du monde. Nous fournissons aussi des cartes de houle, de vent et un système d'alerte de de surf et vent personnalisable pour les surfeurs, véliplanchistes et kite-surfeurs. Regardez aussi nos webcams, prévisions de vent et notre Vagu-o-Mètre local avant d'aller surfer.
Delaware Vagu-o-Mètre:
Houle avec vents favorables
United States Vagu-o-Mètre
Houle avec vents favorables
Vagu-o-Mètre Mondial de Grosses Vagues


Houle puissante avec vent léger ou vent de terre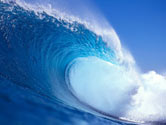 Spots de surf dans votre région
* D'après votre position géographique approximative (calculée avec votre adresse IP), voici les spots les plus proches de vous. Cliquez sur les noms des spots pour voir leur prévisions de surf.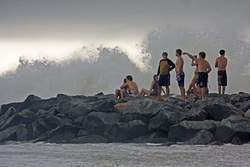 Photographe: Bill Reilly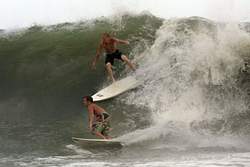 Photographe: Bill Reilly

Flagler Surf Sunday Tide Report Low 8:43 AM High 2:31 PM Sunset 8:16 PM Water Temp 77 - 81ºf

https://t.co/rmeI8qw7xC

Surf Check NL Golven N.Holland 96 cm | Scheef 99 cm | Zeeland 87 cm | uit ZW | Swell K13 17 cm W | Gem. Wind 5 ZW | Zee: 10.3°C

https://t.co/mmTqIHZoPp

Watergate Bay Surf We have a 14mph WSW at #watergatebay this morning and a messy 4-5ft. It's plenty of fun for the half-term bodyboard…

https://t.co/575WKnrTZk

Surf Life Saving WA

Fisheries advise: tagged white shark detected by Kelp Beds Beach, Esperance receiver at 06:40:00 PM on 26-May-2019
Photos de Surf
de la galerie
Derniers commentaires
Le Wharf Spot de surf:
"Des vrais informations sans faute"

Abdou bary de MAURITANIA - 29 Jan 2019
Lampaul Ploudalmezeau Spot de surf:
"La baie de Lampaul-Ploudal est un magnifique endroit sur Terre (comme pas mal de coin en Bretagne d'ailleurs). Mais à Lampaul, tout est à l'état sauvage. Pas un bâtiment, des routes scabreuses pour arriver au spot, et une plage longue de 3,5km... La baie de Lampaul accueille été comme hiver un bon nombre de surfeurs, kitesurfeurs et planchistes. La plage y est tellement large qu'il est impossible de voir des embouteillages sur Lampaul.

Je peux vous assurer que cette plage fait rêver pas mal de visiteurs : un sable fin, une eau propre et turquoise, des dunes garnies et vastes, et du soleil (oui il y a aussi du soleil!!). Coté glisse, ce spot est une pépite d'or lorsque toutes les conditions sont réunies. Mais ça je ne peux vous en dire plus, venez par vous-meme observer et découvrir ce petit coin de paradis... ;-)

PS : Pour les visiteurs et touristes, un camping se situe juste à coté de la plage en vous permettant de dormir légalement et pour une somme dérisoire ! Au lieu de dormir sur les parkings, un petit coucou au camping serait fort sympathique ;-) Merci !"

Corentin de FRANCE - 02 Jan 2018
Cliquez ici pour faire vos commentaires sur Lampaul Ploudalmezeau
Carolles Spot de surf:
"Ce spot et difficile il faut une très bonne lecture de vague .elles sont rapide et creuse mais il faut beaucoup bouger car les vagues ne déferlent que rarement aux même endroits hormis le cailloux .attentions sur le cailloux c'est très dangereux des locaux ont fini aux urgences .il n'y a pas de fond .rarement glassi ."

Stéphane de FRANCE - 29 Dec 2017
Un Message sur les Spots Secrets
Pour ce site web, nous avons tenté d'inclure les principaux spots de surf du monde entier. Si, d'après vous, nous révélons un spot secret, dites-le nous et si nous sommes convaincus, nous le supprimerons.